CSA at CCEDC, Sign Up By April 15 and SAVE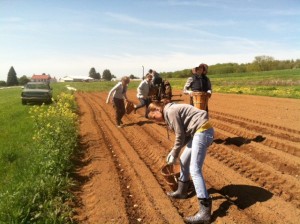 NEW THIS YEAR! Vollmecke Orchards & CSA will be offering a combination fruit and vegetable CSA share in the Eagleview Corporate Center. Pickup location will be at the Chester County Economic Development Council office, 737 Constitution Drive, Exton. Pre-boxed shares will be available for pickup each Wednesday, from June 4th – October 29, from 3 to 6 p.m. Vollmecke Orchards & CSA offers weekly, bi-weekly and mini shares. Egg shares are also available. Make a commitment to your health, the environment, and our Chester County farmers—join today!
For more information please visit www.csachestercounty.com or CLICK HERE to sign up! SAVE $20 BY SIGNING UP BEFORE APRIL 15!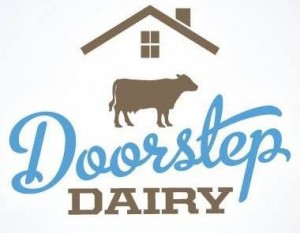 ALSO NEW THIS YEAR! Doorstep Dairy will offer a pickup location at the CCEDC during the same time – Wednesday from 3-6 p.m. from June 4th to October 29th. Doorstep Dairy will offer a wide range of products for pickup, including but not limited to: milk, butter,  yogurt, bread, baked goods, beef, poultry, pork, and even gourmet pierogies! You can see everything available here!
How does it work?
1. Submit the application for pick up at CCEDC
Doorstep Dairy will create an account for you.
You will receive a Welcome Email.
2. Follow the steps in the Welcome Email to activate your account.
Enter Payment preference (Credit Card or ACH).
Set up a Standing Order.
Swing by Eagleview every Wednesday 3:30 – 6 PM and retrieve your order.
Return your empty cooler and bottles. Mark your number of returns on the returns sheet to receive credit for your coolers and glass milk bottles.
For Doorstep Dairy service, please complete the application form. If you have any questions, please email Daryl at doorstepdairy@gmail.com.